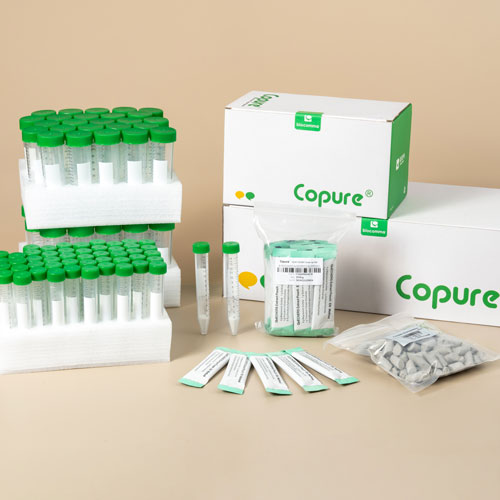 QuEChERS Customization
Customization based on Biocomma product formula
Our QuEChERS kits, designed for a variety of standard methods including GB, NY/T, AOAC, and EU EN, find extensive applications in the analysis of pesticide residues in fruits and vegetables, as well as the detection of veterinary drugs and additives. Biocomma provides versatile QuEChERS kits, comprising centrifuge tubes, extraction tubes, purification tubes, and purification packets in different specifications. These kits facilitate the swift establishment of detection methods in compliance with industry standards.
*The client submits detailed formulas with customization preferences for further discussion.

Please contact technical support, Manager Wang: wangll@biocomma.cn


Our product offerings include:
QuEChERS Clean-Up Kits
Consisting of adsorbents, anhydrous magnesium sulfate, and corresponding 2mL and 15mL centrifuge tubes. Optional ceramic homogenizers are also available.
Salts Packets
QuEChERS extraction salts packets.
QuEChERS Extraction Kits
Include extraction salts and 50mL centrifuge tubes. Optional ceramic homogenization beads are also available.
Note: For are special packaging requirements, customization is need.*Freight charges need to be discussed in detail based on the actual order quantity.
Technical & Production Advantages
Utilizing advanced techniques such as HPLC, LC-MS/MS, GC-MS/MS, we meticulously scrutinize and test our raw materials, ensuring the utmost quality and purity. Our commitment to quality is fortified by our certification under the ISO 9001:2015 Quality Management System, guaranteeing that our products adhere to international standards. Supported by a dedicated laboratory and research team, we continuously explore and validate the diverse applications of our products, delivering unwavering support and assurance for your experiments.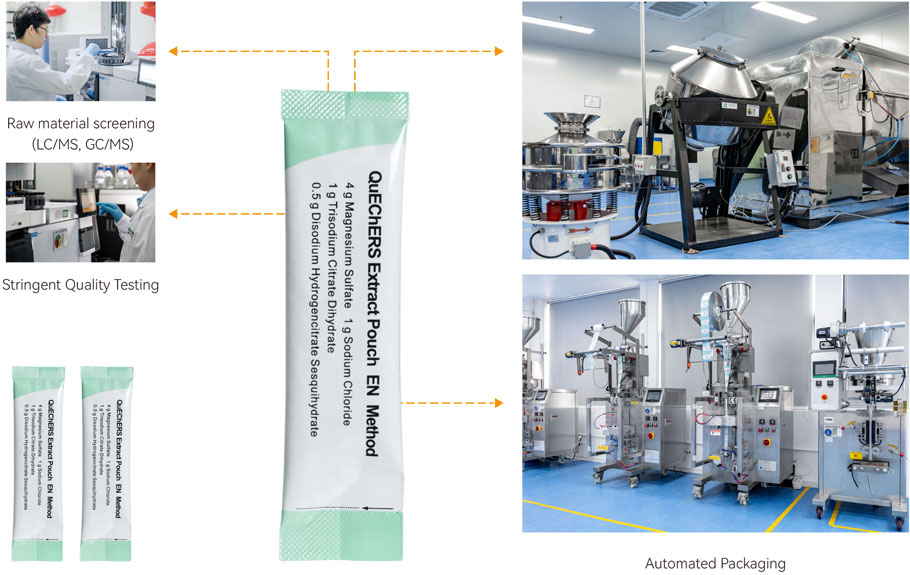 Please contact us to start your customization
+86(0)755-25431879