Plant Genomic DNA Kit (Spin Column)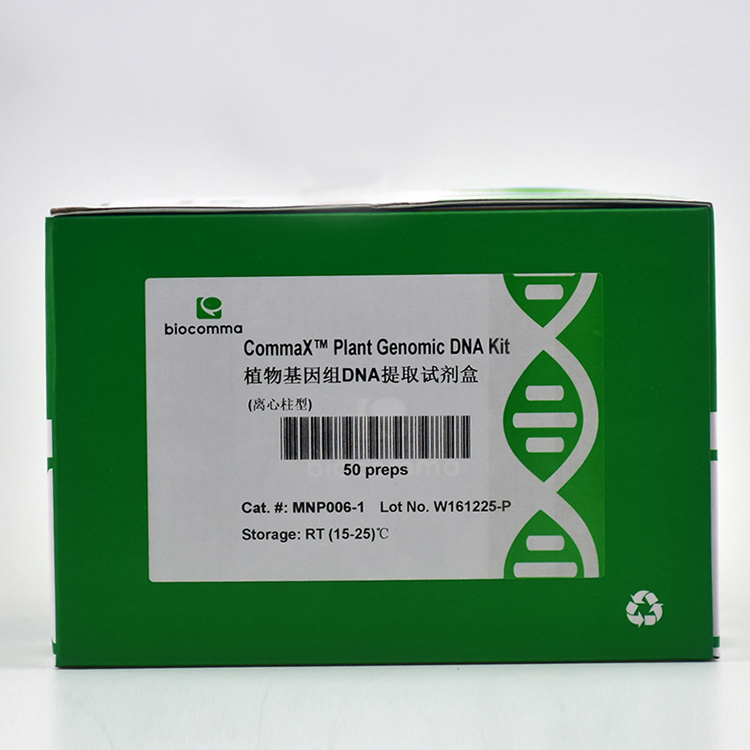 Plant Genomic DNA Kit (Spin Column)
CommaXP ® Plant Genomic DNA Kit (Spin Column) are based on Biocomma's proprietary silica membrane purification technology, capable of quickly extracting total genomic DNA from plant tissues
Details
CommaXP ® Plant Genomic DNA Kit (Spin Column) are based on Biocomma's proprietary silica membrane purification technology, capable of quickly extracting total genomic DNA from plant tissues, with DNA length up to 50 kb. The optimized buffer system included in these kits can remove proteins and other organic impurities as much as possible, then lyses plant cells to release DNA which efficiently adsorbs into silica membrane within the binding column. After cleaning residual impurities up with washing solution, pure genomic DNA can be obtained by eluting with eluting solution.
Purified plant genomic DNA is suitable for downstream applications such as restriction digestion, PCR amplification, library preparation and other molecular biology experiments.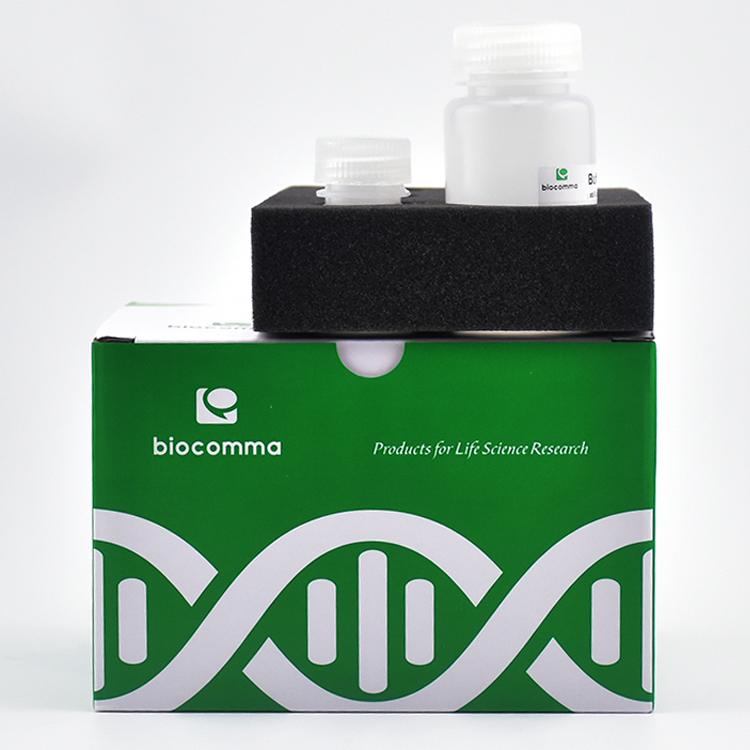 Experimental Data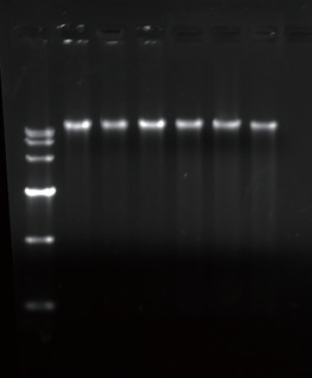 M: 15000 bp Marker
Lane1-3: monocotyledon plant
Lane4-6: succulent plant
Genomic DNA is extracted from 300 g fresh plant leaf by CommaXP™ Plant Genomic DNA Kit (Spin Column). Elution volume is 50 μL, sample volume is 6 μL for AGE, Marker volume is 6 μL for AGE.
Order information:
Cat. #
Description
Qty.
MNP006-1E
CommaXP

®

Plant Genomic DNA Kit (Spin Column) , 50 Preps
50 Preps/Kit
Contact Us
| | |
| --- | --- |
| Contacts : | Biocomma Limited |
| Phone : | 0086-755-25431879 |
| Fax : | 0086-755-25498726 |
| Email : | commashop08@biocomma.cn |
| Website : | www.biocomma.com |
| Address : | Ground FL, Bldg. 12, Zhonghaixin Innovation Industrial Center, 12 Ganli 6th Rd., Ganli Industrial Park, Jihua St., Longgang Dist., Shenzhen, Guangdong, 518114 P.R. China |