CommaXP® N96 Bacteria Genomic DNA Kit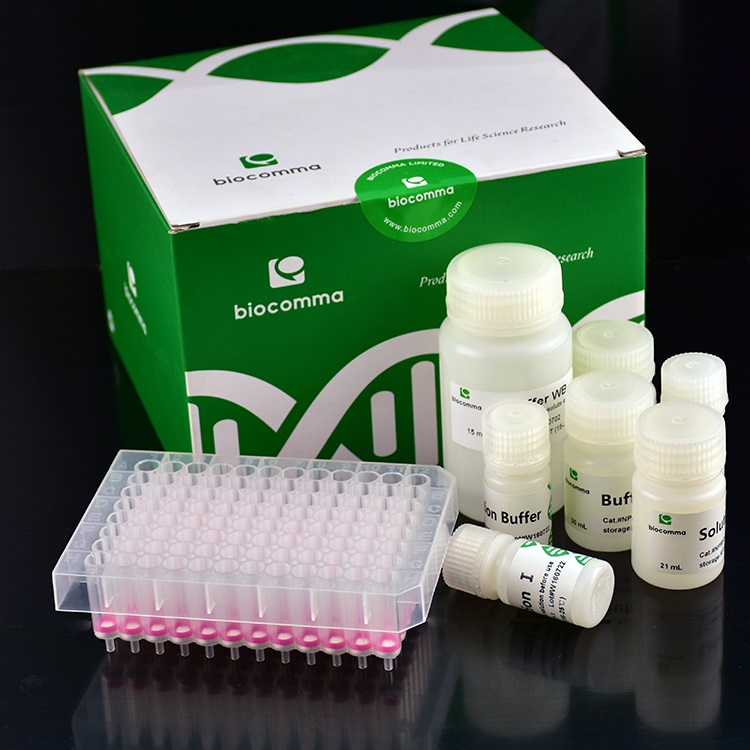 CommaXP® N96 Bacteria Genomic DNA Kit
For extracting bacteria genomic DNA by rapid and high-throughput extraction kit
Details
CommaXP ® N96 Bacteria Genomic DNA Kit is based on Biocomma's proprietary silica membrane purification technology, capable of quickly extracting and purifying bacteria genomic DNA. Combined with 96-well frits, 96-well collection plates and vacuum or centrifuge, kit would be fast, efficient and high-throughput to extract genomic DNA. Extracted DNA is ready to use in many downstream applications, including restriction digestion, PCR amplification, ligation and transformation, PCR, sequencing and library construction.
Features
Suitable for vacuum or centrifuge.
96-well for high-throughput samples processing.
High quality with reproducible yields.
Order information
| | | |
| --- | --- | --- |
| Cat.# | Description | Qty. |
| MNP032-1E | CommaXP ® N96 Bacteria Genomic DNA Kit | 96 Preps/Box |
Contact Us
| | |
| --- | --- |
| Contacts : | Biocomma Limited |
| Phone : | 0086-755-25431879 |
| Fax : | 0086-755-25498726 |
| Email : | commashop08@biocomma.cn |
| Website : | www.biocomma.com |
| Address : | Ground FL, Bldg. 12, Zhonghaixin Innovation Industrial Center, 12 Ganli 6th Rd., Ganli Industrial Park, Jihua St., Longgang Dist., Shenzhen, Guangdong, 518114 P.R. China |