CommaXP® Micro-scale DNA Purification Kit (Spin Column)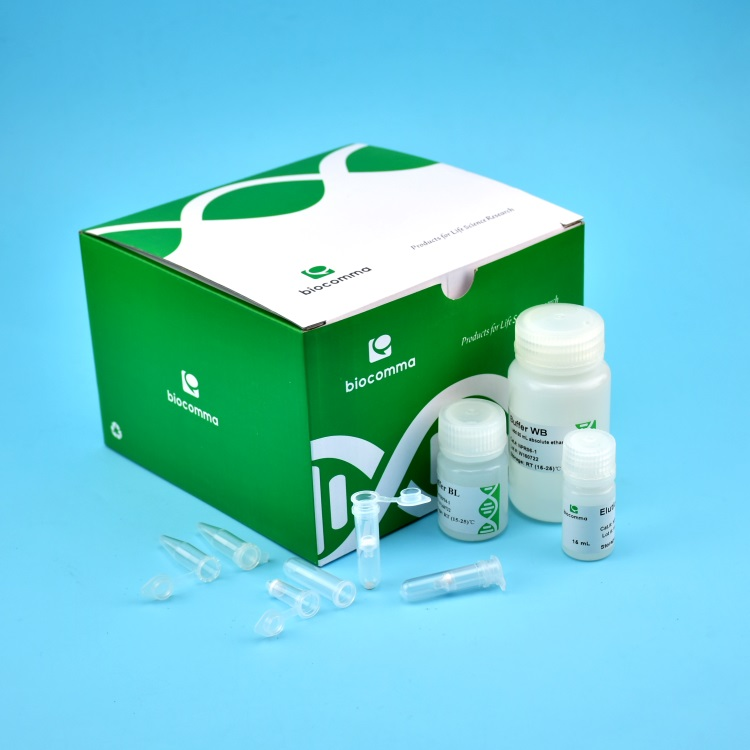 CommaXP® Micro-scale DNA Purification Kit (Spin Column)
For purifying micro-scale DNA fragments from TAE or TBE agarose gel, PCR or other enzymatic reactions

Details
CommaXP ® Micro-scale DNA Purification Kit (Spin Column) is based on Biocomma's proprietary silica membrane purification technology, capable of purifying 100 bp-10 kb DNA fragments from TAE or TBE agarose gel, and the recovery can be up to 80%. The purified DNA is suitable for downstream applications such as restriction digestion, PCR amplification, library preparation.
Features
With the unique silica membrane, it is easy and quick step for highly purified DNA .
optimized buffer system, high recovery rate and purity.
The purified DNA elution volume is low to 8 μL.

Order information
Cat.#

Description

Qty.

MNP030-1E


CommaXP

®

Micro-scale DNA Purification Kit (Spin Column)



50 Preps/Box

Contact Us
| | |
| --- | --- |
| Contacts : | Biocomma Limited |
| Phone : | 0086-755-25431879 |
| Fax : | 0086-755-25498726 |
| Email : | commashop08@biocomma.cn |
| Address : | Ground FL, Bldg. 12, Zhonghaixin Innovation Industrial Center, 12 Ganli 6th Rd., Ganli Industrial Park, Jihua St., Longgang Dist., Shenzhen, Guangdong, 518114 P.R. China |